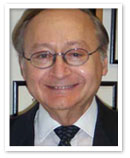 MERVYN DEITEL, MD, FASMBS, CRCSC, FACN
Mervyn Deitel graduated in Medicine from University of Toronto in 1961. He trained in surgery at Beth Israel, Bellevue and NY University Hospitals in New York, Roswell Park Cancer Institute in Buffalo and trauma at Parkland Memorial in Dallas. He pioneered intravenous hyper-alimentation (total parenteral nutrition) at St. Joseph's Health Centre in Toronto in 1967 and began bariatric surgery in 1971, becoming a Professor of Nutritional Sciences and Surgery at University of Toronto, performing 2,850 jejuno-ileal bypasses, gastroplasties, and Roux-en-Y gastric bypasses. Starting in the 1970s, he edited 5 textbooks on surgical nutrition and on bariatric surgery. He was a Founding Member of the ASBS (now ASMBS) in 1983, and served as President of the ASBS in 1994-5. He was awarded the Outstanding Achievement Award of the ASBS Foundation in 2002. He was the Founding Editor of the journal Obesity Surgery in 1991, and Editor-in-Chief of the journal from 1991 to 2008, and remains Emeritus Editor-in-Chief. He was a Founding Member of the International Federation for the Surgery of Obesity (IFSO) in 1996, served as its first Executive Director, and was awarded the Golden IFSO Logo in 1999 and Life Membership in 2005. He has published >350 articles (191 indexed in the Index Medicus, www.PubMed.gov), authored 14 chapters, serves on the editorial board of 5 journals, and has made >500 presentations, many invited abroad. He is a member of the Central Surgical Association, SAGES, Society for Surgical Oncology, American Head and Neck Society, American College of Nutrition, Canadian Association of General Surgeons, and a Past-President of the Roswell Park Surgical Society. He is Chief of the Advisory Board of the International Bariatric Club.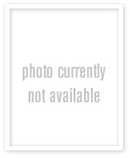 Dr. Teodor Grantcharov, MD, FRCSC
Dr. Teodor Grantcharov completed General Surgery residency at the University of Copenhagen, and a doctoral degree in Medical Sciences at the University of Aarhus in Denmark. He then completed a fellowship in Minimally Invasive Surgery and Bariatrics at the Western Pennsylvania Hospital, Temple University School of Medicine in Pittsburgh, USA.
Dr. Grantcharov is a staff surgeon at St. Michael's Hospital and an Assistant Professor at the University of Toronto. His clinical interest is the area of minimally invasive surgery, with a focus on foregut disease and bariatrics.
Dr. Grantcharov is Medical Director of the Patient Simulation Center at St. Michael's Hospital and his academic focus is on training and assessment of skills in Minimally Invasive Surgery.